Encrypting Call Data
At first sight, the need for a blockchain phone doesn't seem justifiable. However, if you take into account the amount of privacy laws issues associated data holders (or custodians—at they really are), the thought of blockchain enabled voice communication becomes quite appealing.
The IMpulse K1 Phone isn't live yet, but seems it will be very soon. It incorporates an interesting technology: Voice Over Blockchain Protocol, abbreviated as VOBP. The intent of this technology is to make the delivery and transport of voice communication, which is essentially a form of data, executable on a decentralized and peer to peer layer. As it operates on its own layer solutions, the K1 phone is able to avoid throughput bottlenecks.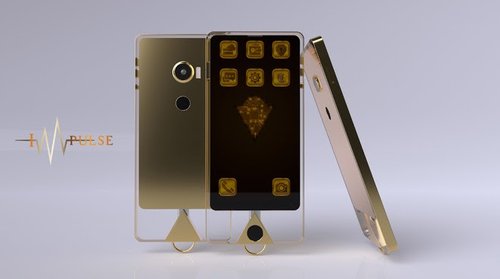 The main feature the phone touts is the ability to ensure privacy, across borders. There's definitely a market for this beyond the ultra privacy-focused members of the society. The main reason is that virtually all kinds of data is discussed via phone calls and there's plenty of cases which demonstrate the ease of exploiting centralized data storage and the damages that result when this data is acquired by nefarious third parties.
Taking one of the most common activities in life, communication, and then making it secure through a combined hardware and software solution is a great step forward in delivering mass utility of blockchain technology.
Plug-In: Accept Crypto
There are plenty of projects stating a solution to make Crypto usable in day-to-day payments, but the vast portion of proposed solutions have been sourced from the user-side and almost always covered the delivery of some form of Crypto-based payment card. Most Crypto cards have been either denied or delayed.
K-Merchant, a technology that solves the dilemma of inability to use Crypto for day-to-day payments from the merchant-side. The product is an instant plug-in available to e-shops that can accept Crypto without worrying about the volatility in this market. K-Merchant automatically liquidates accepted payments so Crypto users needn't go through the lengthy process of liquidating Crypto, and merchants needn't concern themselves with market volatility.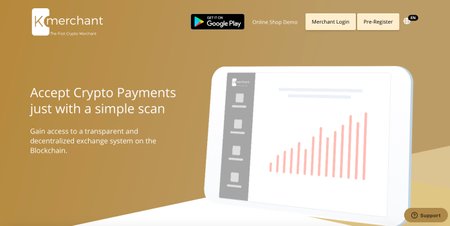 To get the ball rolling, the solution is available as a plug-in among major e-commerce platforms like Magento and WooCommerce. As millions of online stores across the world use these platforms to manage their payments, K-Merchant has reached the fingertips of so many. By integrating this option, merchants will have the capacity to seamlessly accept payments from the tens of millions of Crypto holders across the world. It's finally time for cryptocurrencies to actually become currencies and have volume beyond the purpose of mere trading.