Blockchain is an innovative technology which can change the world for good. Several applications and real life use cases of this groundbreaking tech can be seen in every industry present today. Right now we are dealing with hype and random projections around Blockchain & Crypto Projects.
Join the fastest growing network on Telegram
Decision making by financial investors is getting tougher day by day since there are many different information sources available out there, with varying levels of credibility.
Investors want to keep on top of this eruption of information. Fund managers need to be more confident in decision-making and businesses subject to disruption have to plan their futures.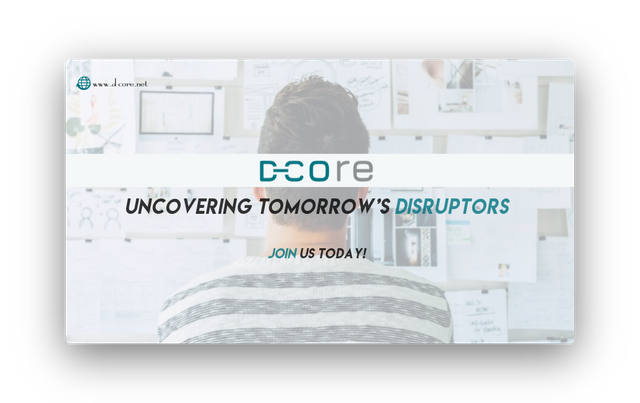 DCORE
Decentralized Comprehensive Objective Research Engine – is an asset research platform which seeks to identify the potential of blockchain/DLT projects for investment. Asset reviewers contribute by assessing projects and answering questions on the site, and are rewarded with a share of the performance fund over time, and also through #Steem upvotes for completing a number of questions.
The theory is that by having a multitude of knowledgeable reviewers, each with their own specialties and areas of expertise, a different picture emerges when considering the potential of a range of projects and assets. This form of decentralized reviewing can identify specific trends in a much wider sample size. Combining this with the combined knowledge of an expert panel of economists, leading cryptocurrency investors and traditional fund managers gives a much broader picture of sentiment.
DCORE is a joint venture by Oracle-D/Yoodoo and KMG Capital Markets.
KMG Capital Markets has over 25 years of experience in the financial industry, with an extensive background in fund management, portfolio management and fund construction. The KMG team comprises of multinational seasoned professionals specialised in setting-up, administrating and managing regulated investment funds and other investment structures on behalf of private and institutional clients worldwide.